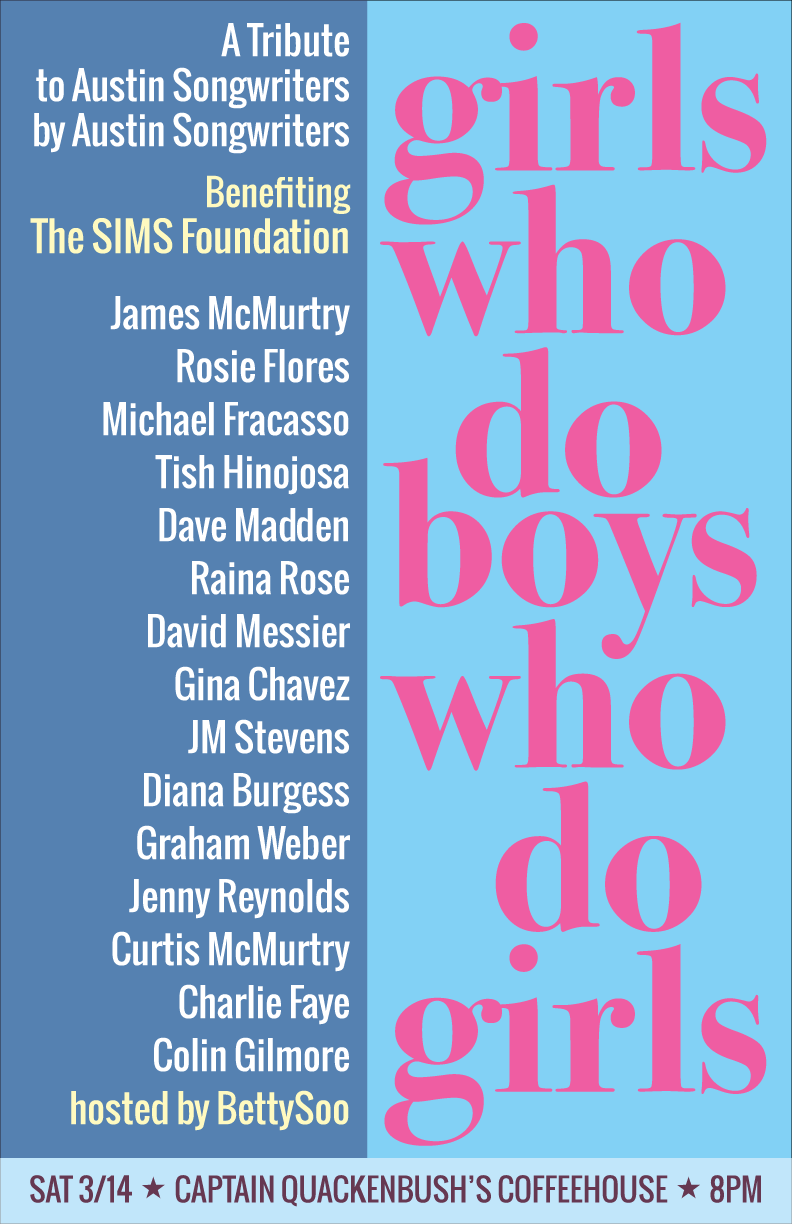 (Cancelled)David Messier to perform at SIMS fundraiser Sat March 14
March 14, 2020
This event had been cancelled due to the corvid-19 pandemic refunds will be offered
This periodic special event is the brainchild of Betty Soo, who decided years ago that before the world descended upon Austin during SXSW, it would be wonderful to celebrate the incredible talent we have among us all year round. The show has always been and continues to be a benefit for the The SIMS Foundation, which ensures affordable mental health care is available to members of the Austin music community - a vital and life-saving service.
In this unique show, each songwriter takes the stage for ONE song only - performing a song penned by the artist who takes the stage after. The cast alternates between male and female writers, thus the name borrowed from a 90's Blur song.
This time around, performers include Tish Hinojosa, James McMurtry, Rosie Flores, Charlie Faye, Dave Madden, Curtis McMurtry, Raina Rose, Michael Fracasso, Gina Chavez, Jenny Reynolds, David Messier, Colin Gilmore, Diana Burgess, Graham Weber, JM Stevens, and the hostess herself, BettySoo.
We are delighted that Captain Quackenbush's Coffeehouse has opened its doors and will start presenting music - south Austin has been hungry for that strip along Menchaca Rd to again resume its place as our community's musical hang and home. Go buy some coffee and lunch and pastries in the meantime - it's a lovely place, and the staff is welcoming, friendly, and top-notch!