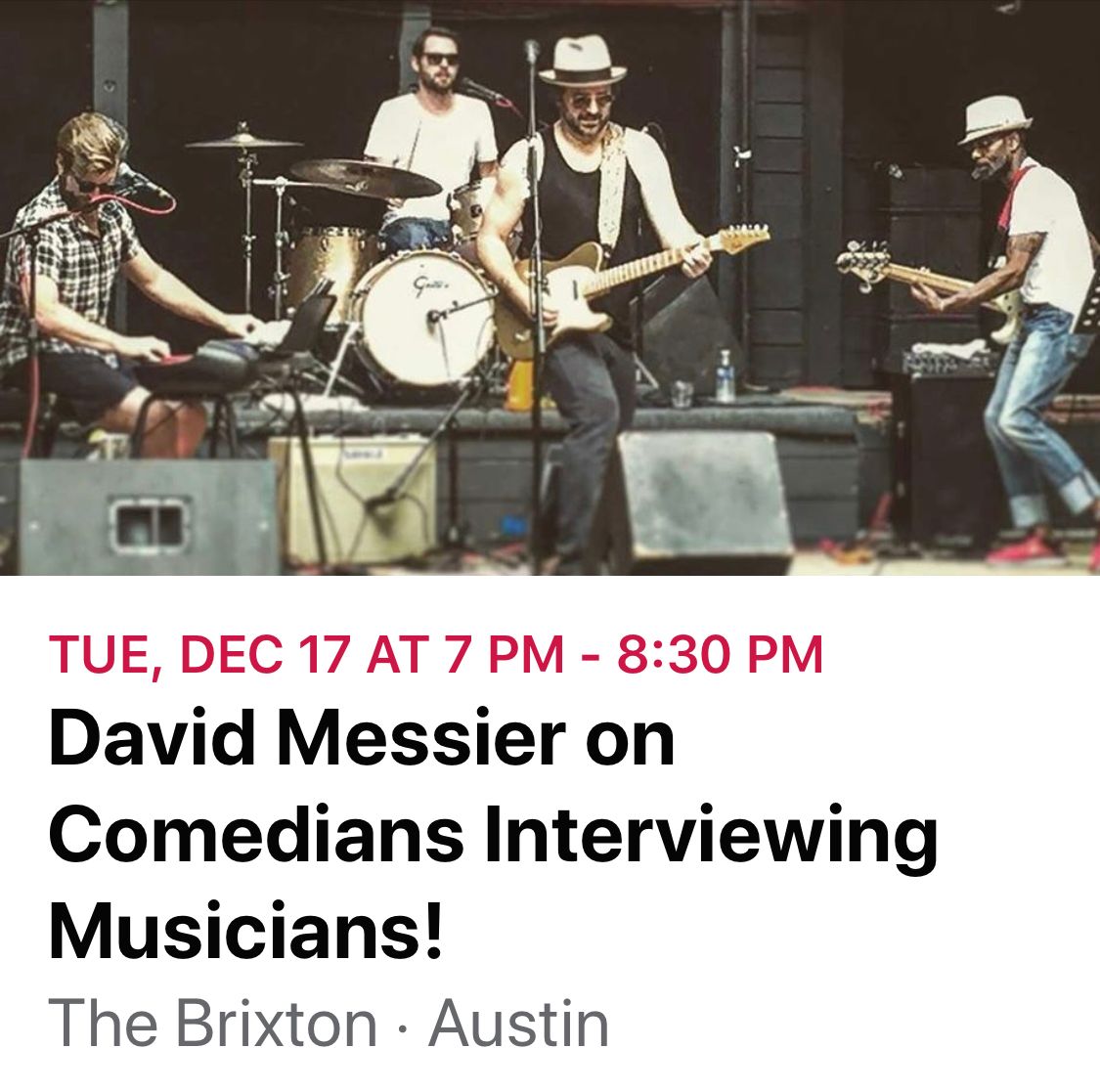 David Messier on "Comedians Interviewing Musicians"
December 17, 2019 7pm
Tuesday Dec 17th 7pm Central
We welcome David Messier to the show streaming live from The Brixton! Part performance, part interview, and always uniquely Austin. Season 8 - Episode 110! Hosted by BeckiJo Neill Performer of Esther's Follies and local stand-up comedian Kim Stacy.
The show streams live to the Music Firsthand YouTube channel at 7 PM CT sharp! Following the live stream, our studio audience is treated to a few additional songs and stories!
Free show! RSVP so we know you're coming and to get on our invite list to future concerts.